On March 10, 2021, CyberInflight was honored to present some of its research work to one of the ICAO instance dedicated to the implementation of the AIDC protocol (Air Traffic Services Inter-Facility Data Communication).
This day of presentations and webinars was organized by ICAO's NACC regional office (North American and Central America) to facilitate the deployment of the AIDC protocol among the various member states.
The AIDC protocol is a data link application that provides the capability to exchange data between air traffic service units during the notification, coordination and transfer of aircraft between flight information regions.
CyberInflight brought a general market approach to the implementation of this protocol which has been initially specified in 1999 and which implementation requires important coordination and bespoke adaptation in the various member states.
Thanks ICAO for your confidence and a special thanks to Avila Mayda for making this possible !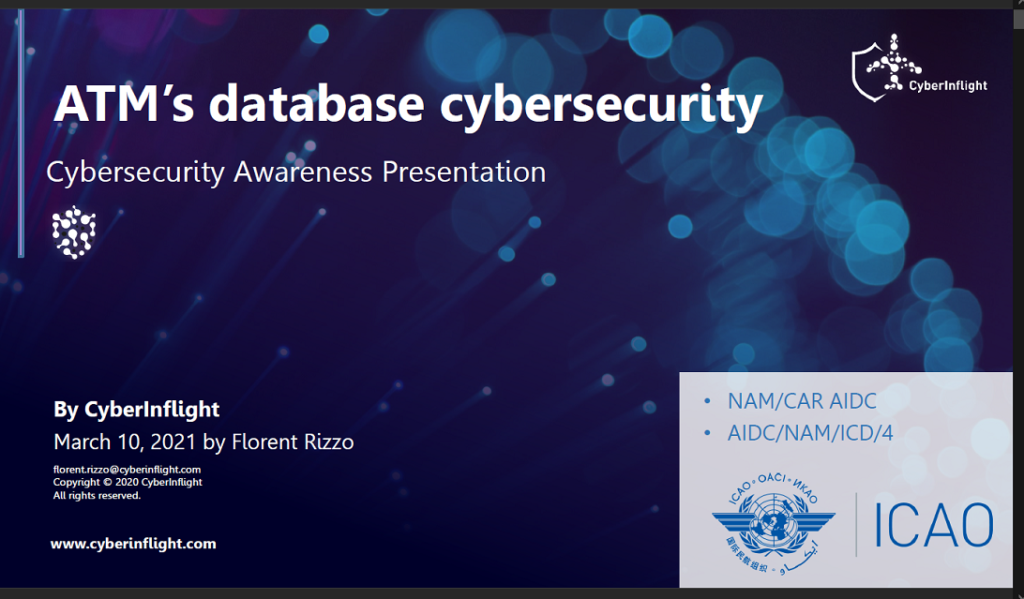 Presentation available in the download section