The topic of Dark Web seems to convey its set of myths and questionings. In its coming quarterly digest, CyberInflight is willing to share the result of its latest researches and analysis to shed some light on this topic and help aerospace stakeholders improve their posture.
The figure below shows that ransomware groups are accelerating the creation of websites dedicated to the publication of confidential corporate data stolen during their malicious activities. Some aerospace companies are among the victims, either through direct attack or through the compromising of their supply chain.
Digest available beginning of July. You will also find in this digest a review of the latest cyberattacks on aerospace stakeholders.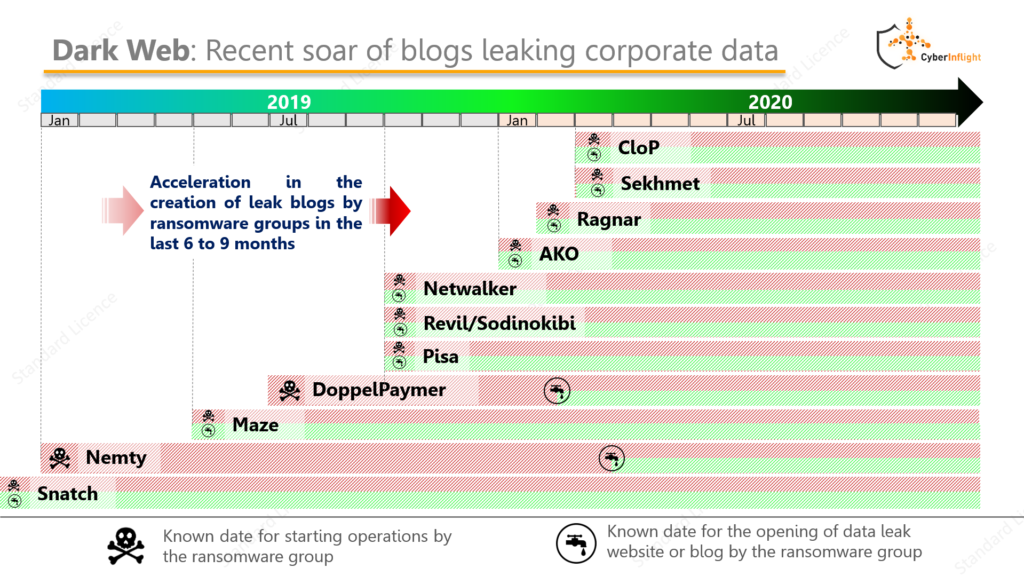 Do not hesitate to share your feedback with us.