Space Cybersecurity
Market Intelligence Report



CyberInflight has launched a new initiative to provide the space industry market intelligence resources on space cybersecurity.
We felt that our experience in the aerospace, connectivity and mobility domains provide us a relevant experience which we used to build space intel resources.
CyberInflight's Space Cybersecurity Market Intelligence Report was released in the beginning of April 2023, and identifies the main trends and market intelligence indicators to be understood regarding the space cybersecurity market.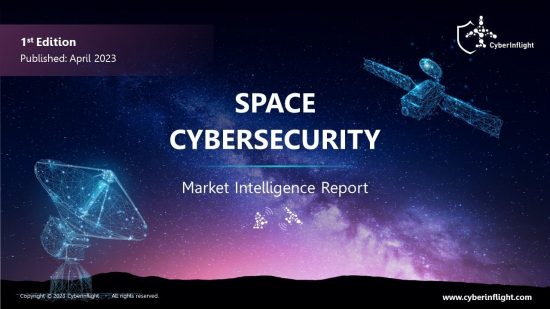 To provide thorough market intelligence, CyberInflight consolidates multiple databases:
·       A threat database with more than 170
cyberattacks identified by date
·       A database of actors in which more than 300 companies, institutions and universities have been listed
·       A space cyber economy database including an estimation of space cybersecurity budgets from 2018 to 2020
·       A database of 50 space cybersecurity contracts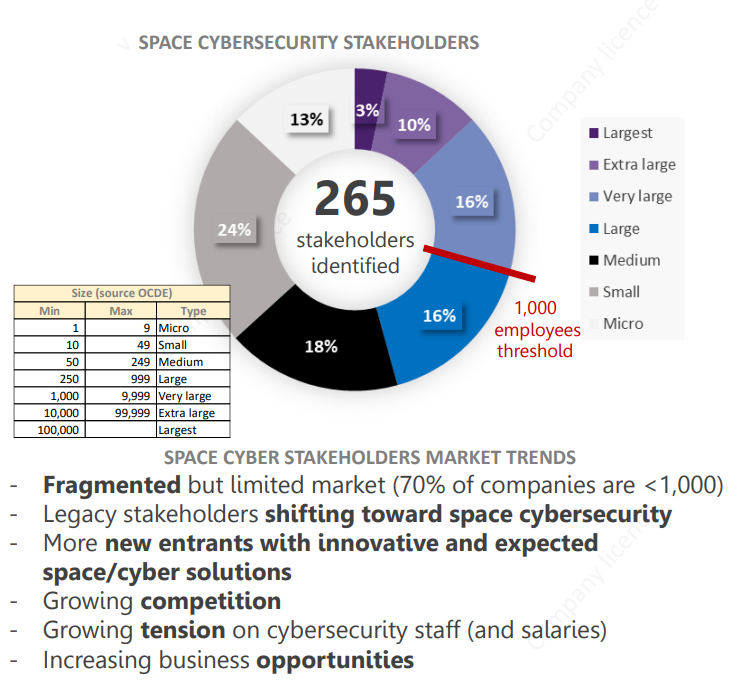 Our aim is to face the challenge posed by the wide space cybersecurity ecosystem which result to the scattering of an important quantity of information.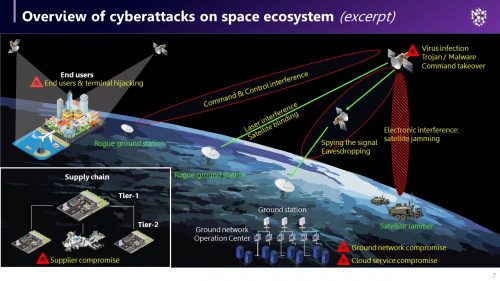 We provided answers to the following questions:
· How can one define a cyber threat? Who are the different threats actors? How do they operate? How does a cyber threat impact the connectivity value chain and the supply chain?
· Who are the main cybersecurity players and what is their strategic positioning?
· What are the products and solutions available on the market?
· What is the history of cyberattacks in the space industry? How has this market evolved in recent years?
· Who are the regulatory entities? How does the regulatory environment work?
· How much is the space cybersecurity market worth?
· How will this industry evolve in the next 5 years? What are the different growth rates that can be applied to this industry? What are the drivers and inhibitors of the market growth?
The report brings a fresh perspective on the nascent space cybersecurity ecosystem. CyberInflight's research program is based on thorough research and numerous interview conducted with major market players.

To order our Report contact us at : research@cyberinflight.com