CyberInflight's digest for Q2 2021 is out ! In this digest, we want to give an introduction to the CMMC framework (Cybersecurity Maturity Model Certification), which measures cybersecurity maturity and aligns a set of processes and practices with the type and sensitivity of information to be protected.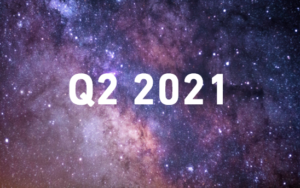 Here is the agenda for the digest:
I. Introduction to CMMC
What is CMMC ?
CMMC levels and domains
CMMC processes and practices
CMMC rollout phases
II. Threat Intelligence
Noticeable facts of Q2 2021 (1/2)
Noticeable facts of Q2 2021 (2/2)
III. Aerospace Tech Review webinar presentation
2021 threat timeline
Observed market forces
You can register to our Quarterly Digest service here or write us at digest@cyberinflight.com to submit a topic of your choice.